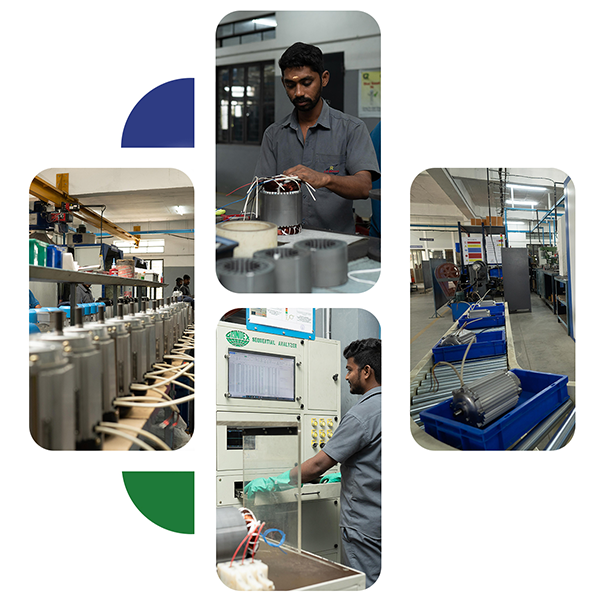 About Us
To Help Your
Business & Grow

Company

Established in 2010, CR Motors Private Limited has been carving the infrastructure development and engineering industry niche with some of the world-class motors with unmatched excellence. Being recognized with an ISO 9001-2008 Quality Management Certification, we make it a priority to deliver customer-specific requirements with the most efficient images/products. As usual, it all started small. During the inception, we had laid the focus to manufacture quality motors of 0.25 HP; but today we have made it a reality to deliver more than 25 HP for industrial centric customers.

We manufacture Foot, Flange and Face mounting motors, brake motors, crane duty motors, Vibrator motors, Aerator motors both in single phase and three phase and also customer specific models. We have been experiencing phenomenal growth and we always keep our customers in the front - to meet their requirements, make them satisfied with the best quality motors you can ever think of for industrial purposes. We stand for our motors - elegant in style, rugged in performance with good features and are specially made to deliver maximum power and to last long for life.

Read More
Who We Are
We are a team of young and vibrant experts who work for 100% customer satisfaction. From setting up new standards for high quality and efficiency, we strive to manufacture motors to suit the customer requirements. We focus to expand the horizons of growth by building long lasting relationships with customers and associates across all over.
Vision &
Mission
Vision
To become a globally recognized choice for world-wide customers and to expand the business horizons via competitive and high quality images/products with innovation and creativity that contribute to the betterment of our target consumers and stakeholders.
Mission
To adhere to our vision through the business ethics, tech savvy expertise and to nurture long lasting relationships with our customers, employees, associates and business partners in the best ways possible.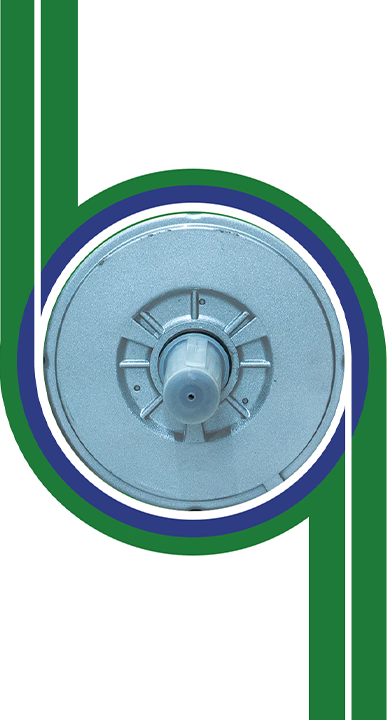 Quality Policy
We strive to satisfy our customer requirements with no compromise to quality. We always look forward to the continual improvement of our systems and practices to deliver the best-in class images/products to meet the dynamic business needs. We are driven by our "Total Quality Management" squad who keep an eye on the quality aspects of everything we deliver at every single phase. From technical perspectives to the longevity of the images/products, our quality auditors are all around it ensuring our customers always receive the finest quality from us.
Infrastructure
We are well set with the state-of-the-art infrastructure in our Corporate Office in Coimbatore, Tamil Nadu. The world-class amenities are inclusive of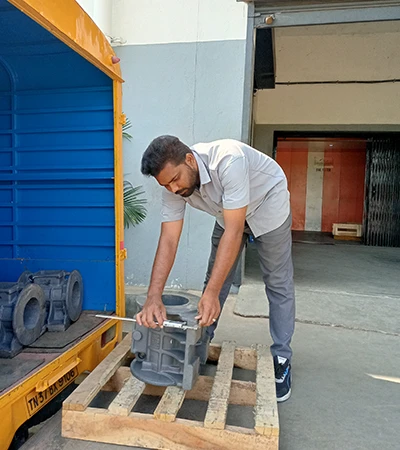 Inward Inspection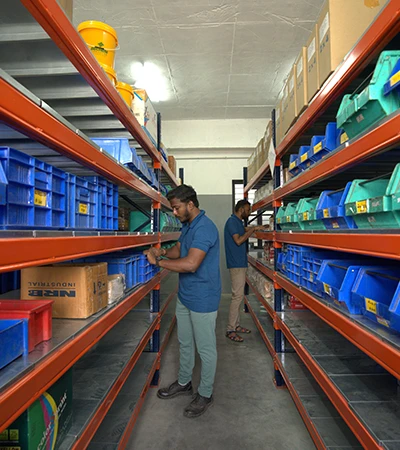 Material storage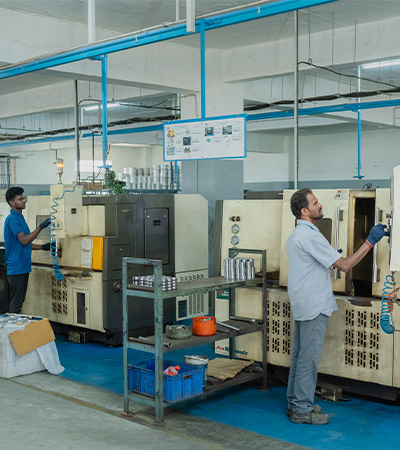 Machines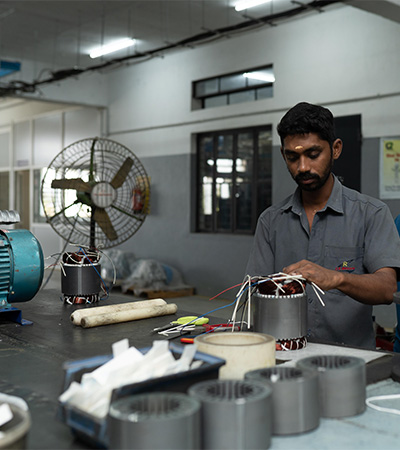 Winding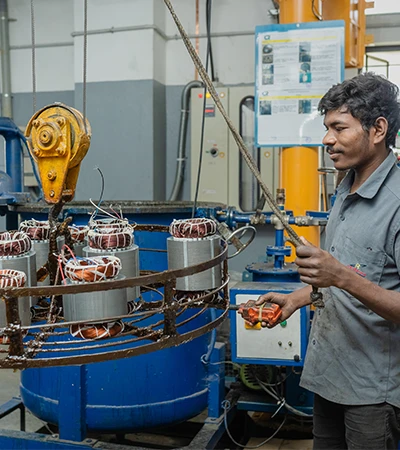 Varnishing Treatment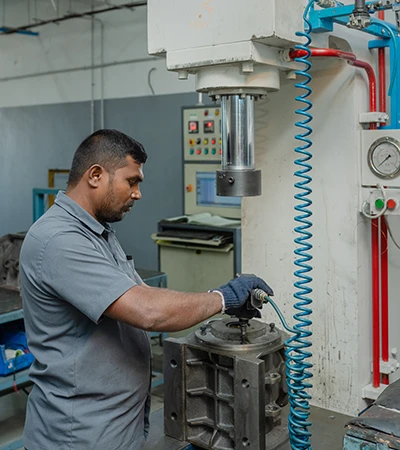 Assembly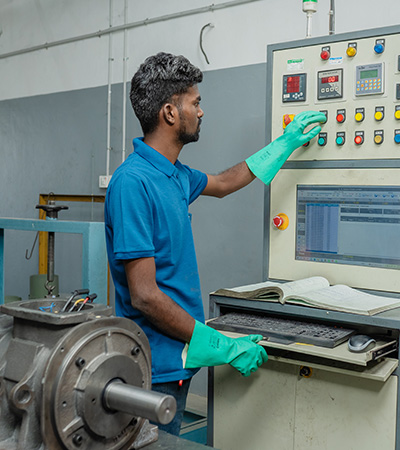 Routine test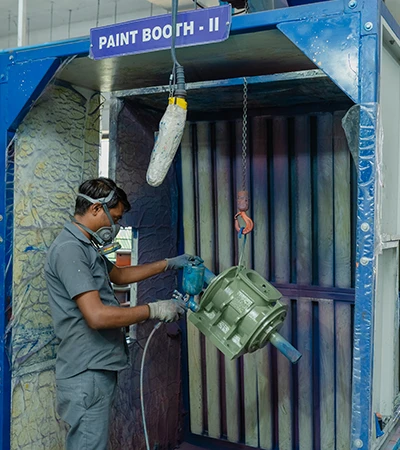 Painting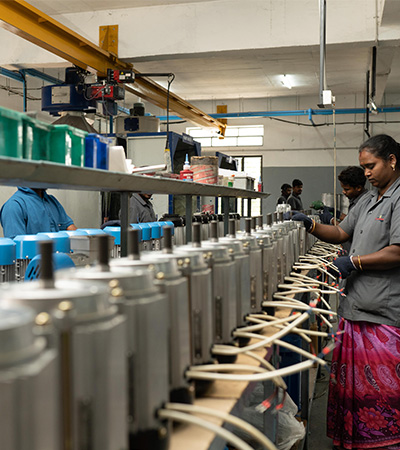 Internal process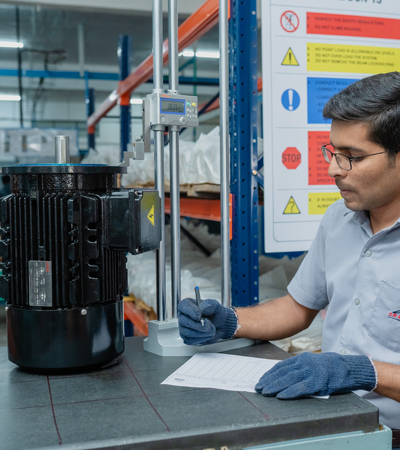 Final QC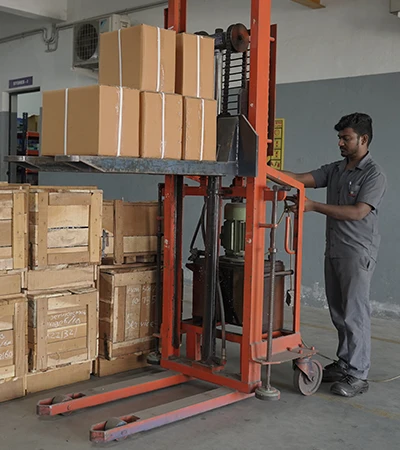 Packing